About the Millers
All photos this page courtesy of the Pendleton & Elisabeth Miller family records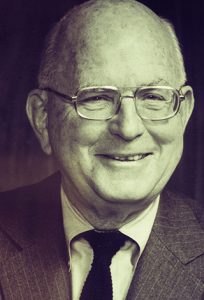 Pendleton Miller was descended from a pioneer Northwest family that played a prominent role in the settlement of the region. He attended Yale University and received his law degree from the University of Washington. After attaining the rank of captain in the United States Army during World War II, he practiced law, becoming a senior partner in the Seattle firm of Lane Powell Moss and Miller (now simply Lane Powell). His many civic activities included being president of the Seattle Municipal League, the Men's University Club, and the Seattle Golf Club, as well as serving on the boards of Ryther Child Center (now simply Ryther) and the Washington State Historical Society.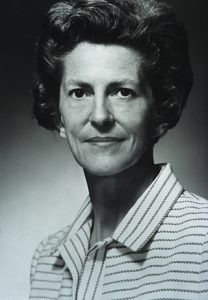 Elisabeth Carey Miller was born in Montana, attended the University of Washington, and spent most of her life in the Seattle area. A renowned horticulturalist, she was a member of over 25 horticultural organizations, received numerous national and international awards, and was regarded as one of the finest plantswomen of the world. Her own garden contained some 4,000 species, many of which are unique in the western hemisphere. Her many civic accomplishments included selecting the plantings at Freeway Park, beautifying the banks of the Lake Washington Ship Canal, and helping establish the new Seattle Chinese Garden in Seattle.
The Millers had two sons, Winlock and Carey, both of whom were trustees of the Foundation prior to their deaths.
---
"Although Pen had his own philanthropic interests, many of which he shared with Betty, he was also her "secret weapon" when it came to supporting her ideas enthusiastically. At a time when women generally weren't all that active in civic matters, she didn't hesitate to speak up and charge forth – empowering others to do so in the process. For Betty, all options were on the table; there always had to be a way to get something done."
– C. David Hughbanks, Miller Charitable Foundation trustee with long time involvement in civic and community affairs
– Steve Lorton, Miller Garden trustee and former Northwest Editor of Sunset Magazine